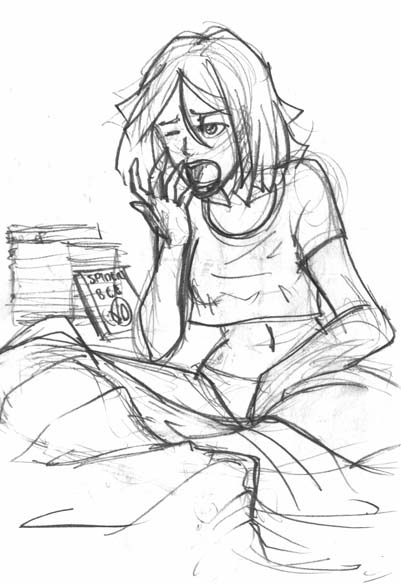 Jess wakes up.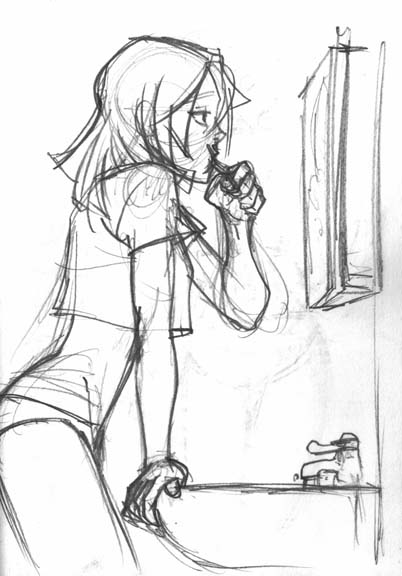 Brush teeth and wash face.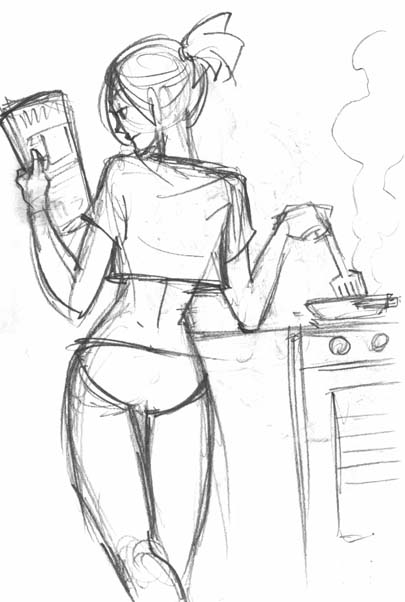 A little newspaper readin' while cooking.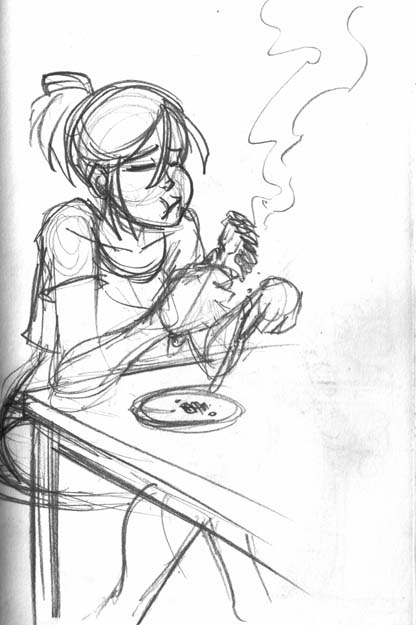 Don't get distracted while cooking.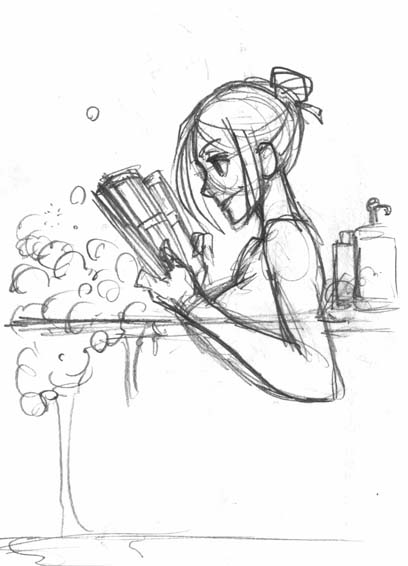 Morning bath.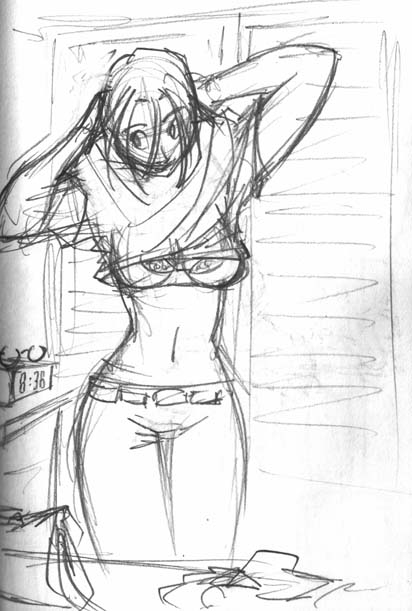 Well, better get ready for work.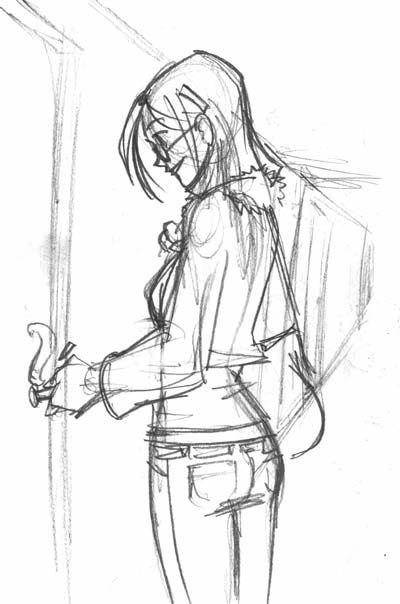 Lock the door before you leave.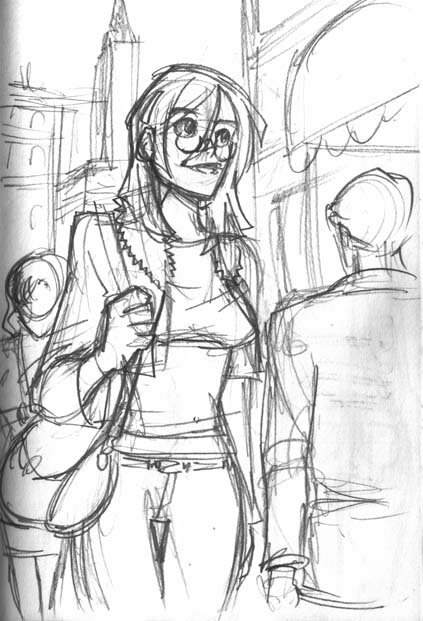 What a nice day for a stroll to the job.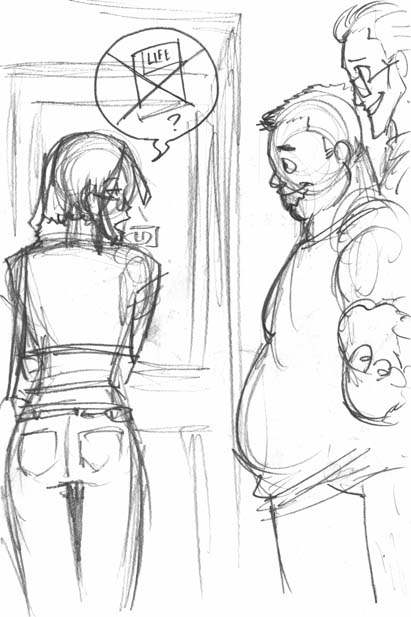 Opening the store.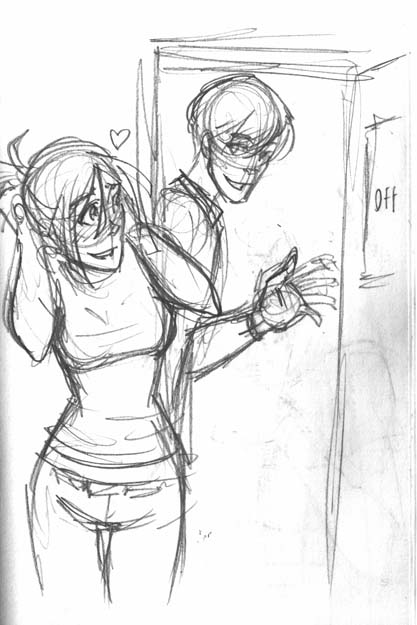 Employee arrival.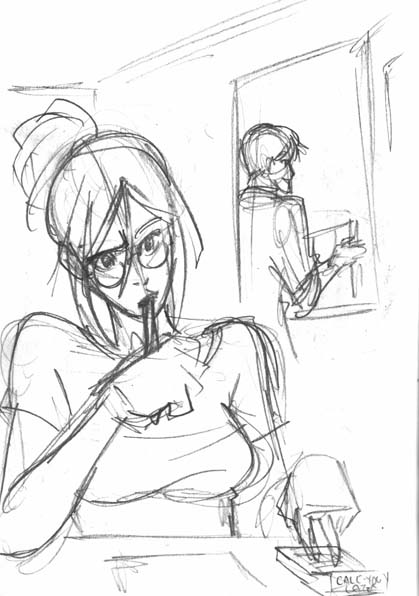 Work work work.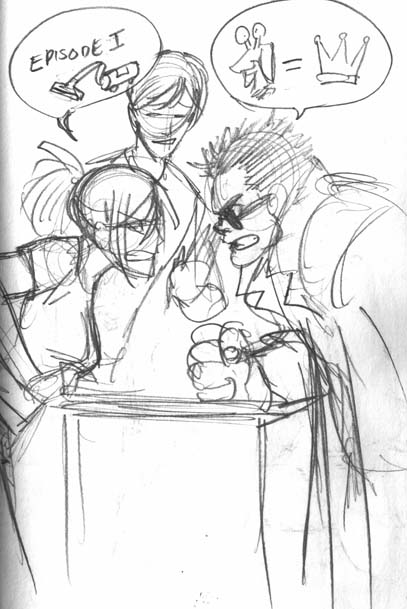 Customer service.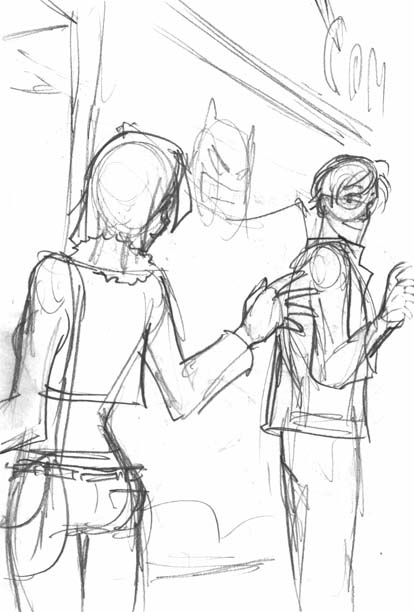 A day's job finishes.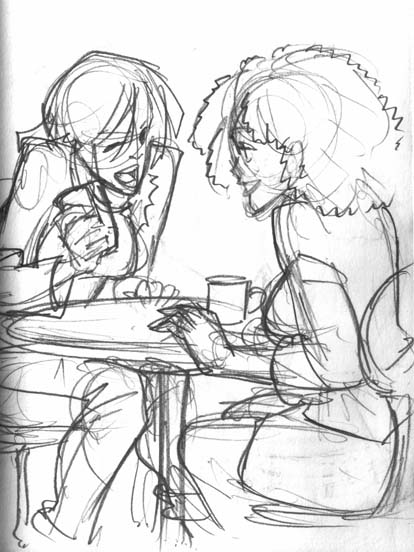 Relieve stress by hanging out with friend.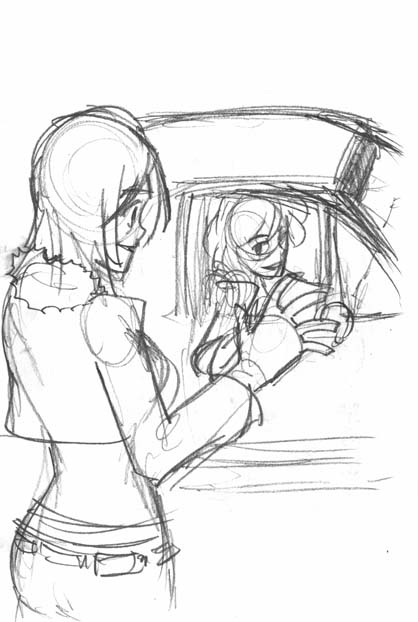 Time to say goodbye.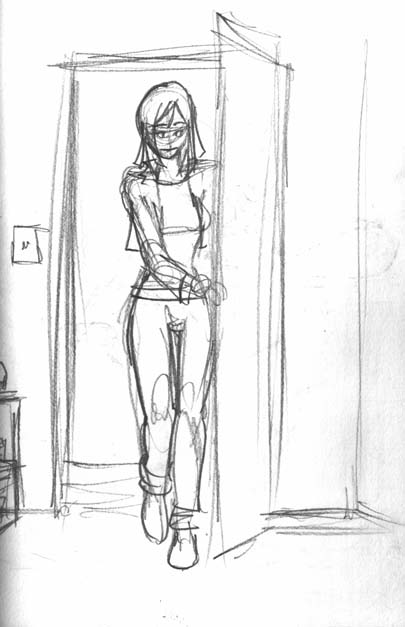 Home sweet home.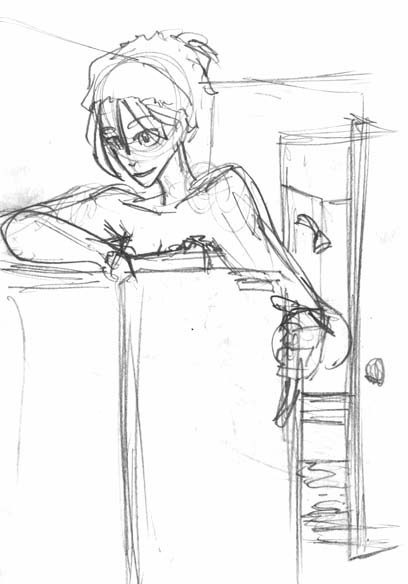 A cool drink after a refreshing shower.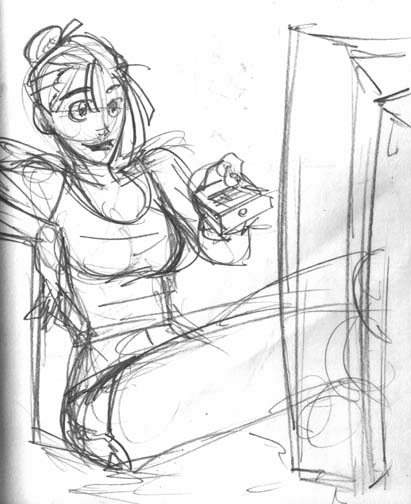 What's on TV?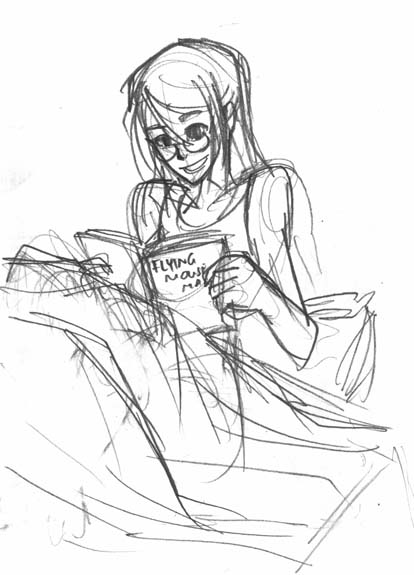 Late night reading.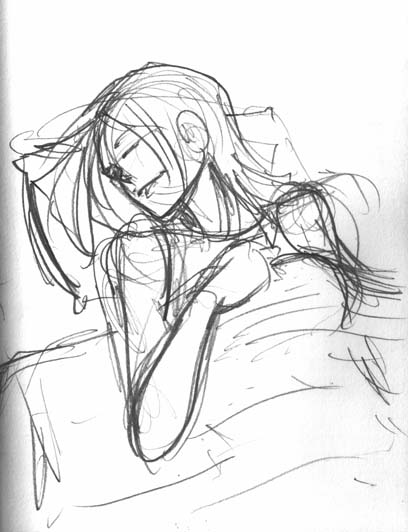 Good night. (Whew!)
---
Back to the Art Gallery
---

No Pink Ponies is copyright and trademarked Saiful Remy Mokhtar. All rights reserved.